Paratus is a comprehensive security service. Reducing risks, bringing profit.
Paratus (lat.) - experienced, prepared, determined
Our mission
We help companies to effectively grow their business and extract maximum profit from it, providing them with reliable protection against external and internal threats.
Our prospects
We see ourselves as the leading full-cycle security service provider in Russia, radically changing management's attitude to unplanned risks.
Our approach
The Paratus team helps to quickly find and eliminate critical vulnerabilities, both in the physical and digital space of the company, using innovative techniques. Our main task is comprehensive security, which includes only the measures necessary in each individual case.
Expediency
Up-to-date
Ongoing
Professionalism
Reputation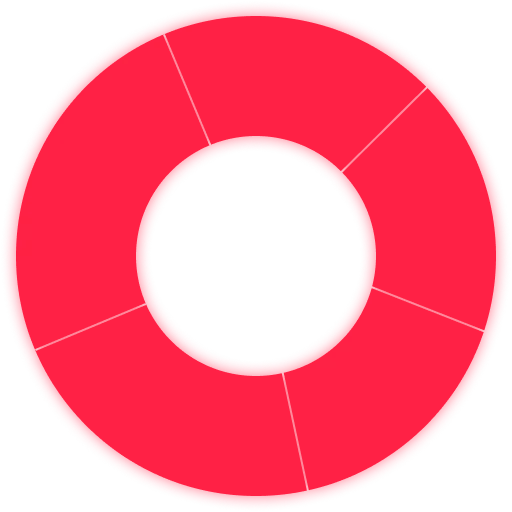 Combining similar tasks
Creating a unified system
Minimizing risks
Results oriented
Solving all tasks promptly
Timely training of employees
Acting in the interests of the customer
Proud of the quality of services provided
Reducing possible risks and threats
Constantly monitoring all processes
Using innovative techniques
Developing a plan of preventive measures
Сorporate culturе
Our corporate culture is the values according to which we form a team, build communication within the company, with clients and partners. We believe that it is the corporate culture shared by all employees that allows us to provide our clients not just services, but the best security service.

Values
Paratus may enter new markets, scale and open representative offices in different cities, but corporate values ​​always remain our unchanged foundation.
Quality of service as a phenomenon
Our philosophy is that every interaction with Paratus should pleasantly surprise the client and leave an amazing feeling of a high level of service after the cooperation. We try to go beyond what is expected from our company.
Flexibility and agility
Paratus is interested in applying innovative technologies and quickly introduces new methods if they show excellent results. We ensure that our team is always proactive.
Constant growth and development
Moving forward is impossible without development, that is why Paratus is constantly improving the skills and abilities of its team. We help to unlock the potential of our employees, since it contributes to successful teamwork and business development in general.
Team spirit and atmosphere of trust
We do our best to make our employees feel comfortable and cozy. We encourage initiative and variety of thoughts. Paratus is one big team in which all tasks are solving together, in an atmosphere of mutual support and commitment to a common goal.
Openness and honesty
An open, absolutely transparent and clear exchange of information is what we use to create strong emotional ties in our team and build long-term relationships with partners and clients of our company.
Faith and decisiveness
Customer problems are a challenge that Paratus takes on every day. We value passion, inspiration and perseverance. We believe in unconditional benefit for our clients, since we are creating it every day!
Reliability and solid approach
At Paratus, we always act in the best interests of our clients and pay particular attention to the safety of the confidential information provided. We approach the solution of any issue responsibly, methodically and thoroughly.
Creative and out-of-the-box thinking
An initially creative solution is hidden behind every systematic and logical thought. Through a symbiosis of discipline and creativity, we find unconventional solutions to anticipate the threats our clients face.
History
Paratus is a team of professionals with 10 years of business protection experience!
Integrated security is a service that was previously used only by privileged companies. Today it is available to every company that is accustomed to taking care of its reputation and interested in its successful development.
More and more companies are realizing that security shall not be limited to security posts and the installed antivirus.
Business security is a set of measures aimed at:
• protecting the reputation and forming a positive goodwill;
• protecting from internal / external threats and developing business;
• protecting social capital and increasing productivity.
The meaning of the word "Paratus" fully reflects our approach to solving problems: experienced, prepared, determined. Our team is aware of all methods available on the market, understanding the necessity and expediency of their application in each individual situation. Each of our employees has the skill of independent and timely decision-making and its implementation. By using a sufficient base and experience, we manage objective opportunities while other companies lose control and time.
Paratus policy
We believe that any company is created primarily by its team and partners. Only joint efforts can lead to outstanding results!
"Worrying and being concerned about your business is a common thing for an entrepreneur. But if the company ignores the basic things - security in the physical and digital space, then negative consequences will surely come. Solving these issues takes time, energy, and money from the owners and management of the company.
Using all the knowledge and experience accumulated from working with large business, our team provides security services as a service that solves problems even before they occur. It helps companies to develop by focusing on the profit."
CEO
Bychkov Alexandr